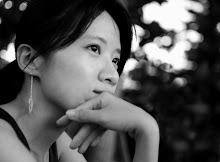 Yu Fang Chi is a Taiwan-born jewellery artist, currently works and lives in Melbourne, Australia. She introspects the processes of making and the position of female body. Her practice involves repetitive fibre-related techniques which can be connected to traditional domestic art processes.
Yu-Fang works across different facets of jewellery practice and collaborates with diverse artistic fields. Her recent curatorial project assembles jewellery narratives with the potential to bring subjective encounters into wider social assignations.
Her artwork has been exhibited in international institutions and platforms, such as Talente 2008 and Schmuck 2009 in Germany, Cheongju International Craft Competition in Korea, and exhibitions in Belgium, China, France, Japan, Poland, Norway, The Netherlands, India, and Estonia.
生於台灣高雄。紀宇芳長期運用金屬編織技巧進行創作,藉由綿長、柔美的纖維特性,結合金屬固有的堅韌與光澤,在作品中細細演繹著個人獨特、篤實的美感經驗。
透過龐雜耗時的編結、絞紐、纏繞…等技法,紀宇芳將金屬線材編織為柔軟有機的結構,構築出精緻細膩的當代首飾。其作品歷年來入圍多項國際競賽展演,過程間不僅拓展藝術視野,也累積豐富務實的國際經驗。除了金工創作,她同時跨足策展、撰文、研究等各項實踐,力圖打破疆界並深化個人創作能量。現旅居於澳洲墨爾本。